Eine kleine Auswahl unseres vielseitigen Reportoires:
Classic Rock
Radar Love
Livin On A Prayer
Little Wing
Out in the fields
White Wedding
usw. usw.
Toto (eine unserer Lieblingsbands)
Rosanna
Hold The Line
Africa
Home Of The Brave
Afraid of love
Goodbye Eleonor
Georgy Porgy
Caught in the balance
usw. usw.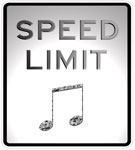 Pop/Rock
Who knew
I need you now
Easy Lover
Angels
I Kissed A Girl
In The Shadow
Here I go again
Beat it
Night Owls
usw. usw.
Selfmades
and more, more, more...
Hier die vollständige Liste... (PDF)